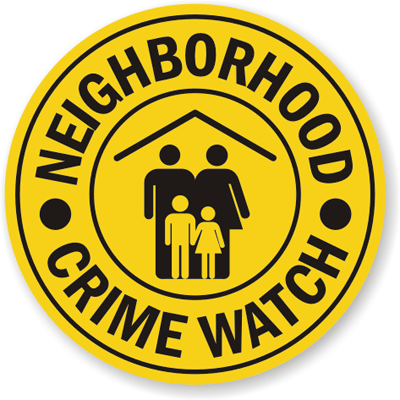 Neighborhood Watch is a time proven program that discourages crime in a community. Neighbors learn to watch out for each other and aggressively report suspicious activity. In today's environment of fewer officers and more crime, the only method left to combat crime is to get citizens more actively involved. A 100% volunteer, state designated non-profit organization, the program strives to help provide a safer environment for area residents by acting as "additional eyes and ears" for Marion County Sheriff's Office. The Neighborhood Watch has been recorded as an active organization in the community for some 20 years, becoming a registered non-profit September 11, 2003, as "Scotts Mills Neighborhood Watch Association, Inc" "Citizen's Patrol Records" indicates we were first "associated" with Marion County Sheriff's Office in 1984! "Old-timers" in the area report there has been one form or another of an ongoing "neighborhood/community-watch" program in the Scotts Mills AREA for over 40 years.
Though, within the city limits, our population is small, NWH/CP services extend into the rural areas where 'neighbors' are still, not only very much a part of our community, but several are active – attending meetings, taking part in Citizen Patrol duties, helping with special projects! With that in mind, for "us," this is more a "community-watch" program as compared to a "neighborhood" or "block" watch program as is more common in larger communities. Our 'active participation' numbers averages a number equal to about 10% of the population within the city limits. At any given time, there are approximately 30 'very active' participants.
SMNW meets the first Tuesday of each month at Scotts Mills Community Center (corner of 4th and Grandview) – beginning at 7PM. Building on "Neighborhood,"
ALL Meetings are Open To The Public.
"Even Numbered Months," the meetings include a potluck that begins at 6:30 p.m.
Captain/President – Raleen Hockenberry (also Secretary, Public Relations, Webmaster)(503) 873-5563 Vice President – Audine Winslow
For General E-Mail Communication: smnwcp@gmail.com
For more information please visit the SMNW Website at: www.smnwcp.org